High Quality Indoor Outdoor LED Tape, Neon Flex, Aluminium Extrusion Profiles, Linear Light with infinite Architectural Applications

---
Trusted LED Tape Light
LED tape light, standard CRI 90+ to 97, high efficiency above 200lm/M. Dotfree light with CoB Tape light. IP20 to IP68 application, Wall Grazer LED tape with symmetric and asymmetric lens

LED Tape Light, Neon Flex
---
---
Quality starts here.
Over 800+ high grade aluminium extrusion profiles with PMMA diffuser, varied size, shapes, lens
We deliver premium quality products comparable to the best in the world at good price.
Our customer include star hotel, resort, corporate office, retail, manufacturing and high-end residence
High grade

---
aluminium extrusion profiles
Extrusion Profiles
---
To suit design pattern and applications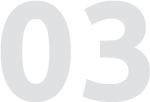 ---
Designers Delight
UV and saltwater resistant, Min. of 4MM to Max. width 16MM, Top and side bending, PU coated, dot Free LED high light output
LED Strip & Neon flex lights are now the primary lighting source for Lighting Designers, Architects & Interior Designers. RHEA LED Linear develops and OEM manufactures high-quality LED Strip, Neon Flex, LED Aluminium profiles and Indoor & Outdoor LED Linear lighting solutions with complete accessories. Premium quality LED Linear Lighting Systems are developed for sophisticated linear lighting solutions. LED tape lights are popular, affordable and easily installable, consume less power and emit better light, directional light of 8 to 180-degree and consuming lesser wattage With over 25+ broad category of LED Strips & Neon Flex, 850+ sizes and shapes of LED aluminium profile, 1000+ options of wattage, size, color temperature, beam angles, CRI, lens, lumens package, designers can now create infinite LED linear lighting design, the only limitation being their imagination.
• Full-spectrum tape light: CRI above 97COB

• Tape Light: Dot less lighting with uniform lighting

• High-Density strip light: 240-480 LEDs per meter

• High CRI LED: CRI>94-97

• High Lumens Strip Light: >200lumens/Watt

• Wall Washer Tape Light: Optical lens & multiple lenses

• Fresh Light: LED strip for cold storage, vegetables, bread, fish and fruits

• Super Slim Led Strip: 4mm & 5 mm PCBs

• S & 3D Bendable strip light: 90 to 180-degree, arc, round shape bendable applications

• Tuneable LED Strip light: 2 color to 5 color CCT adjustable

• Pixel led tape light: Digital single & RGBW digital tape light DMX controlled

• RGBW Strip Light: RGB+W, RGB+W+WW, RGB, 5 Chip in 1 LED CCT adjustable and DMX controlled

• Neon Flex Light: Neon side flex, neon top flexSlim Neon Flex: Side & Top flex with 3mm to 10 mm luminous surface


The above strip lights can be embedded into Innovative High-Grade Aluminium Profiles (850+ profiles), some of the different types of LED profile include:



• Slim Line LED profiles

• Lensed LED profiles

• Waterproof LED profiles

• Handrail LED profiles

• Refrigeration LED profiles

• Decorative LED profiles

• Wardrobe LED profiles

• Staircase LED profiles

• Floor LED profiles

• Drywall LED profiles

• LED linear profiles

• Smart Linear lighting LED profiles

• Magnetic LED profiles

• Customized LED profiles

• Smart Arc & Differently shaped LED profiles


And finally connected to a reliable power supply, thus guaranteeing not just high performance, latest technology, safety, and innovation, but spoiling you and your design team to ideate, create and implement thousands of ground-breaking Architectural Indoor & Outdoor LED Linear Lighting Solutions
We understand DESIGN & QUALITY
1.

We work closely with Lighting Designers & Architects to implement their lighting design

2.

Strong Design Development and Sourcing team

3.

OEM & ODM capabilities

4.

State-of-the-art-manufacturing facilities

5.

Quality benchmarks and inspections at all levers

6.

Quality packaging and Delivery

7.

Certifications include: UL, CE, TUV, BIS and others